Refurbished display cabinets "SDB immediately saw a challenge in it"
The residence of the Zeeuws Archive ("het Zeeuws Archief") in Middelburg dates back to different eras. The organization is housed in a modern building opened in 2000 and in a city palace from 1765. In the vaulted cellars of the oldest part is the exhibition space. Since last year: ten refurbished display cabinets and three new ones.
In early 2022, het Zeeuws Archief wanted to address the exhibition space. How exactly? Maarten de Bie, coordinator of facility management and indexing, was given the freedom. There was only one condition: he had to use the available budget wisely. "Together with archivist Anneke van Waarden-Koets, I concluded that, among other things, the display cabinets needed renewal," says Maarten. "Especially in terms of lighting and climate control."
Don't throw anything away
Exchange old display cabinets for new ones? That doesn't suit het Zeeuws Archief, and it doesn't suit Maarten either. So, he wrote to three display cabinet builders asking if they could refurbish the existing ones. "SDB, the only one who dared, immediately saw a beautiful challenge in it," recalls Maarten. "Every SDB employee exuded a sense of 'this is cool, we're going to make something of this' throughout the entire process. It was fantastic!"


Much more professional In groups of three, SDB brought the display cabinets to Rosmalen. In their workshop, they received LED lighting and a modern climate control system - instead of the old system with absorbing granules. They also repainted the steel and gave each display cabinet a base. "And there was even budget left for three new display cabinets," adds Maarten. "The project is now completed, and the exhibition space looks much more professional. It now has more flair, even museum-like."



"The collaboration with SDB really feels like a partnership"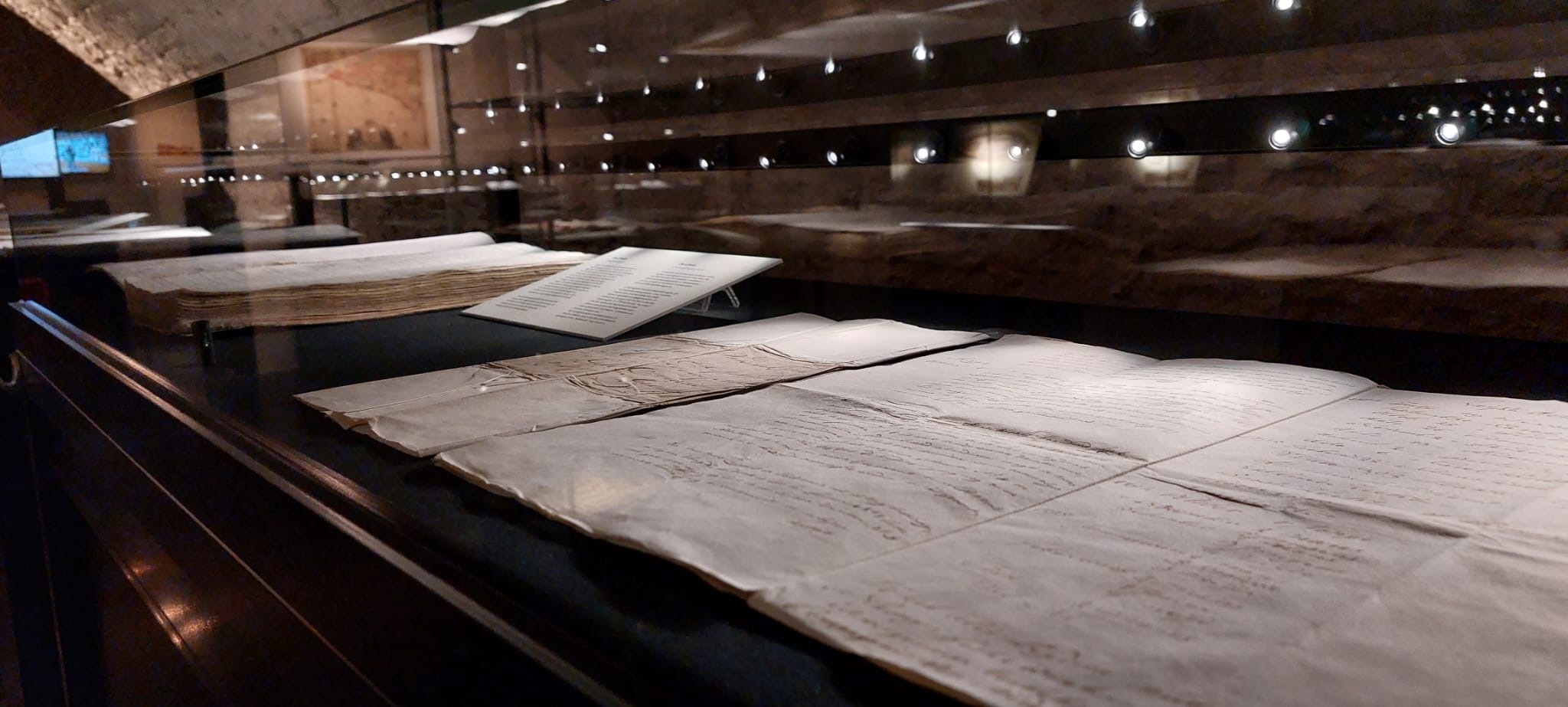 Exceeded expectations
"During the implementation, we had a lot of discussions," Maarten continues. "SDB always thought along: for example, they came up with the proposal to make the base go all the way to the ground. And they thought ahead: we still had ongoing exhibitions to consider. Through this approach, we have no customer-supplier relationship at all, but the collaboration with SDB really feels like a partnership. Our expectations have been exceeded by far!"