About us
For more than 60 years, SDB Vitrinebouw is a market leader in the field of display cabinets, showcases and information boards. Thanks to our unique combination of expertise and innovation, we can manufacture any cabinet in the quality that you desire.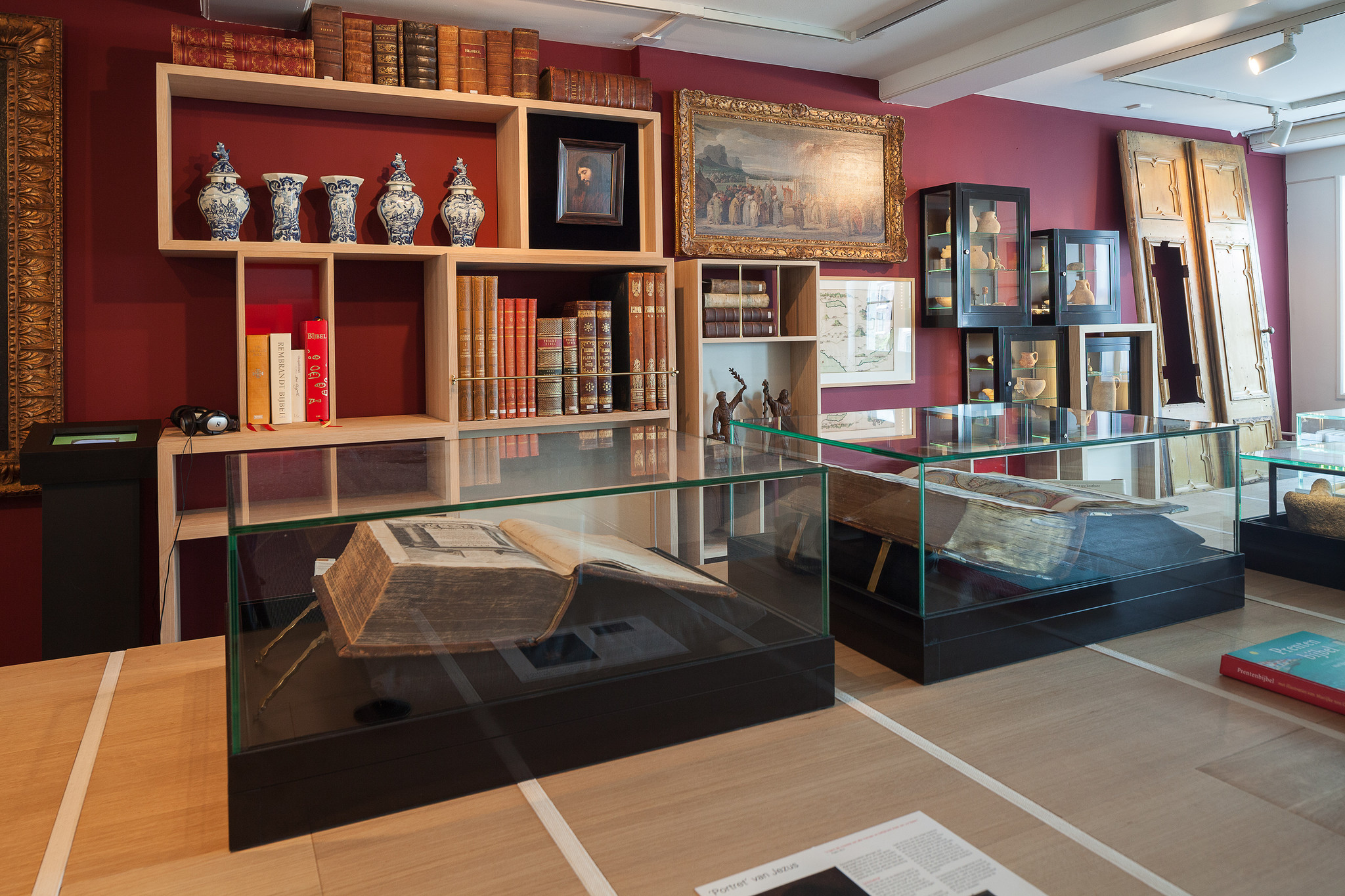 'The perfect balance'
SDB has more than 60 years of experience in manufacturing display cabinets. With all this experience, the company knows how to find the fine balance between conservation and presentation. Our cabinet designers always work with the latest innovations to optimally do justice to the objects and conserve them with care in the display cabinets. In other words, always skilfully and innovative.
On our website, you will find everything you want to know about SDB; our display cabinets, showcases and related items, categorised per sector. If you still have any questions about our cabinets or want to know how we can be of service to you in the field of display cabinets, please do not hesitate to contact us!
[service-content-banner]
Expertise
Expertise is in our cabinet builders' DNA. The products reflect the builders' enthusiasm, as well as the functionality, quality, safety and design. We don't accept anything less than perfect and SDB display cabinets and showcases reflect that. Every SDB display cabinet is made in the Netherlands, an ultra-Dutch product.
We use only aluminium sections, connecters and closures that we mould ourselves. Consequently, we can manufacture every product exactly as you want it. To give an example, other manufacturers mostly use commercial sections, standard solutions that directly influence the quality and aesthetics of the product, which leads to compromises. We think that's a shame.
Our cabinet builders are all enthusiastic experts, well trained through our own training track. They work with specialised equipment, which we often develop or adjust ourselves. As you can see, we have designed and organised every detail in the development and production process of our display cabinets so that we can manufacture everything according to our high-quality standard.
No one in the market can equal our level of cabinet finishing, blind assembly systems and three-dimensional mitred bonded glass plates. Details that make the difference!
Innovation
To innovate you must know what you're talking about and you must have a fair share of courage. Your questions and desires deserve complete dedication and the courage to do it completely different. Thinking out of the box, applying materials and techniques from other industries and to continue puzzling and innovating until it complies with your expectations. Or even better, surpasses them. The process often begins with the designer, who instantly responds to changes in the world: new people, new possibilities and smarter solutions. Designs that defy the current production techniques, that set new standards on how something is made, or even more so, that the designer doesn't even know how to make.
The ball is then in our court: to find a solution. Designers trust our knowledge and know that we always return with a solution that not only does justice to their design, but also to the production, quality and safety of the display cabinet, as well as to the wallet of the buyer. After all, it has to be affordable. In that sense, we at SDB have both feet on the ground. Trends in home, office and shop designs change the fastest, because these sectors are the most sensitive ones to fashion. We make sure to apply these developments to the design of display cabinets for other sectors, such as museums and information boards, so that these sectors can keep up with the latest trends. And all this we simply do right here in the Netherlands.
Perfection
Wood, aluminium, light or glass, you will notice it immediately when it comes from the hands of our employees. Piece by piece perfect. This gives our employees energy: delivering the perfect display case. With an eye for the smallest details to decide whether a product bears our name or not.
That perfection also reflects the rest of our business process. In the automation of your order processing. In our manufacturing process that is constantly monitored. And if possible, made even more efficient.
And finally. Perfection is also in the way we deliver our display cabinet to you. In perfect state. That is why we work with our own shipping agent. Who knows our products. Knows how valuable they are. And can handle this like no other.