Project Exhibition "Onvoorstelbaar" Rijksmuseum Boerhaave
We are proud to announce that SDB Vitrinebouw supplied glass bell jars for the "Onvoorstelbaar" ("Unimaginable") exhibition at Rijksmuseum Boerhaave. This exhibition, opened on April 17, 2023, by the State Secretary for Culture and Media, Gunay Uslu, and astronaut André Kuipers, illuminates the scientific discoveries that have led to today's technological advancements. It is an honor for us to see our bell jars play such a prominent role in this significant exhibition.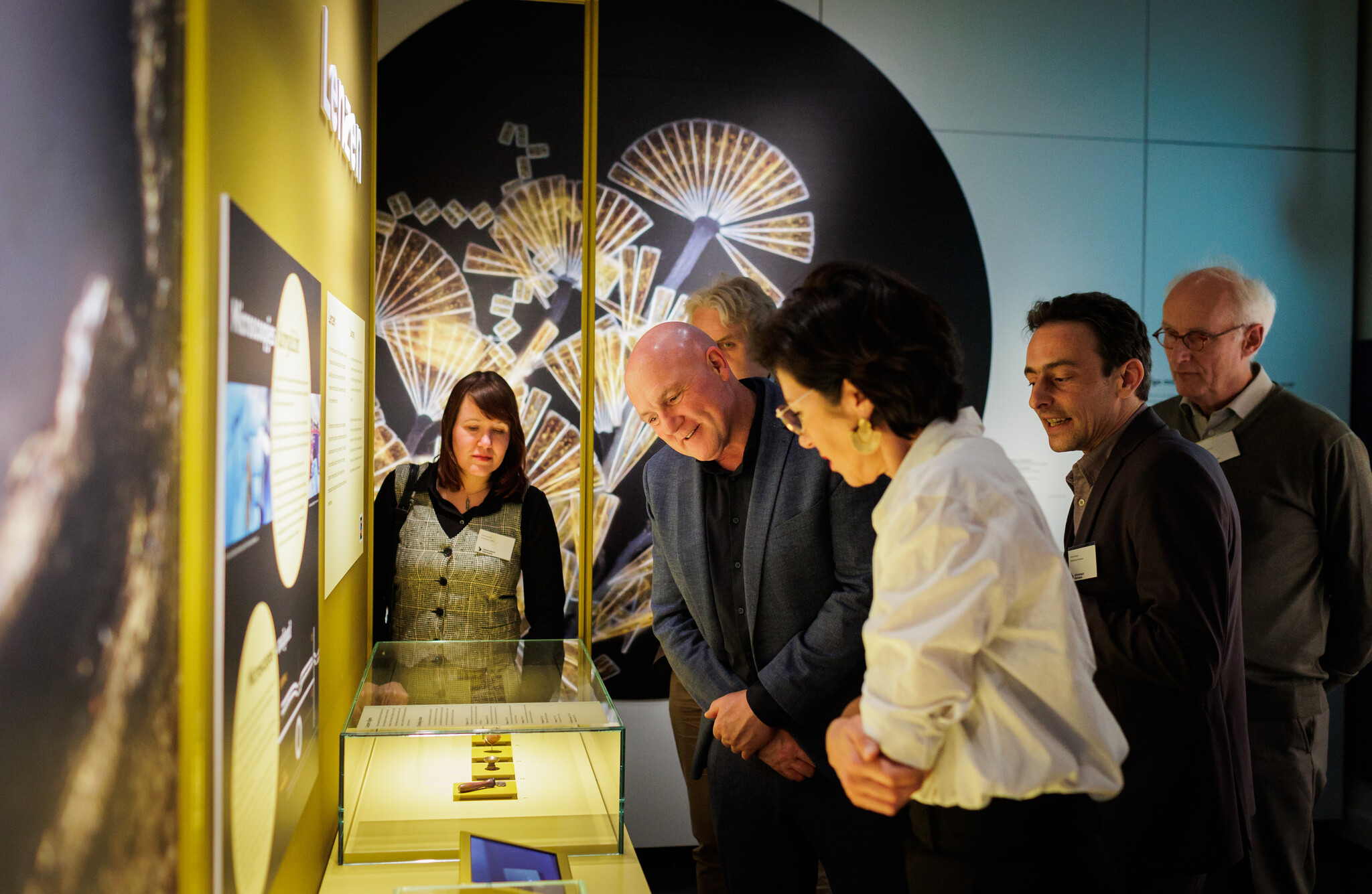 These glass bell jars are of the highest quality and are designed to elegantly and stylishly showcase objects. The jars are UV-bonded at miter joints and made from extra-clear, laminated glass. It is fantastic to see our bell jars used to present some of the most important scientific discoveries in history.
Fun fact: UV bonding was first used in the field of space exploration but has since become indispensable in furniture construction and store design. These adhesives are exceptionally strong and invisible.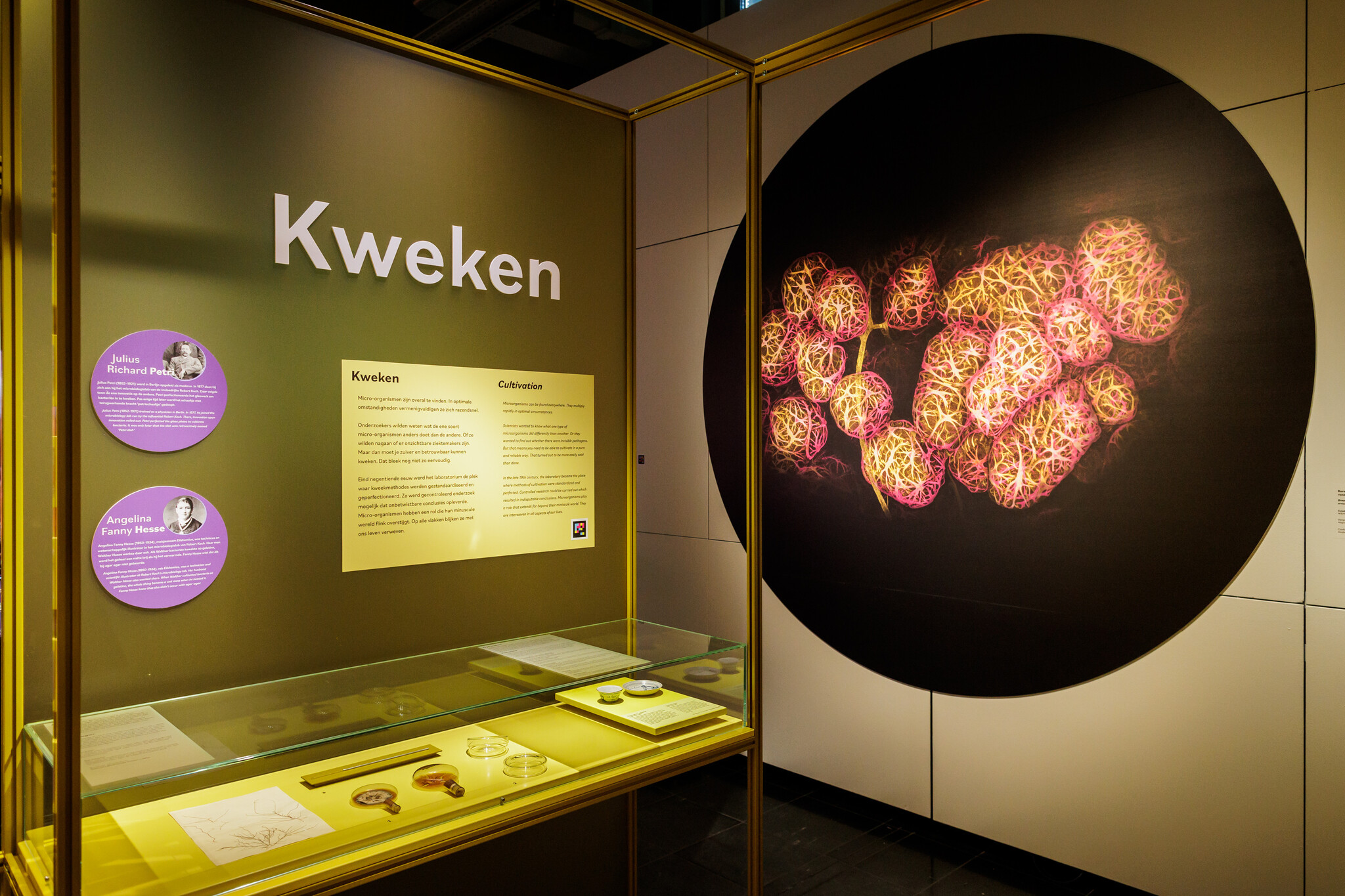 This technique is suitable for bonding glass to glass, glass to plastic, or glass to metal. At least one of the parts to be bonded must be transparent or translucent, as UV glue cures under ultraviolet light.
The "Unimaginable" exhibition showcases a fascinating collection of scientific discoveries and innovations, and we are proud to have contributed to this unique experience for Rijksmuseum Boerhaave visitors.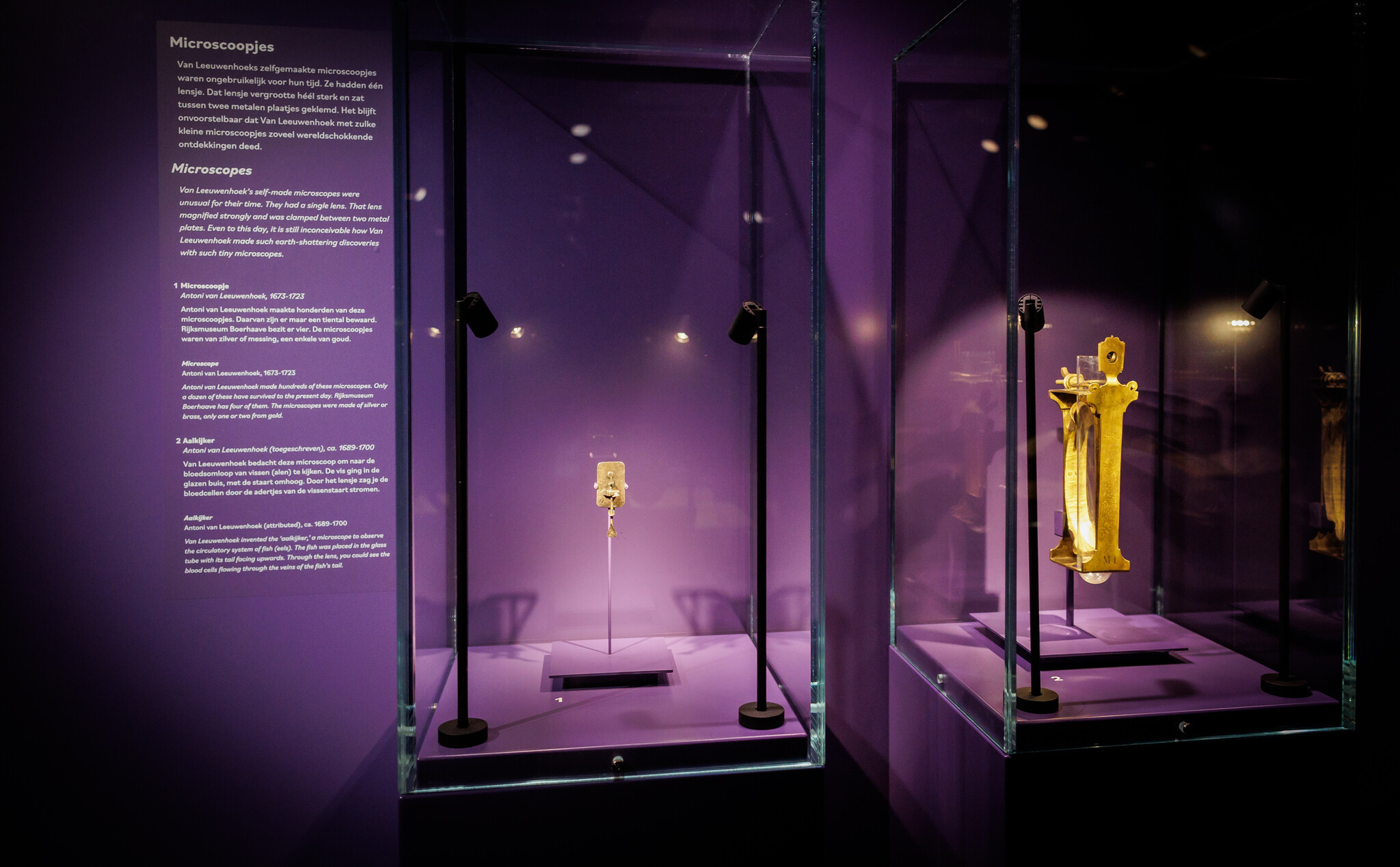 The universe of microscopy is a wonderfully powerful world! It's a dimension that isn't just for the brilliant minds; it's for everyone. We all interact with this micro-world, whether we realize it or not, with the pandemic being the most prominent example. After three years, everyone understands why handwashing is important: to combat harmful bacteria. Many essential bacteria also reside in your intestines. This micro-world is crucial for every human being, and you will discover it in "Unimaginable."
Rijksmuseum Boerhaave showcases the beautiful and unique collection that Antonie van Leeuwenhoek and his contemporaries used to make the micro-world literally visible: the microscopes, drawings, and letters.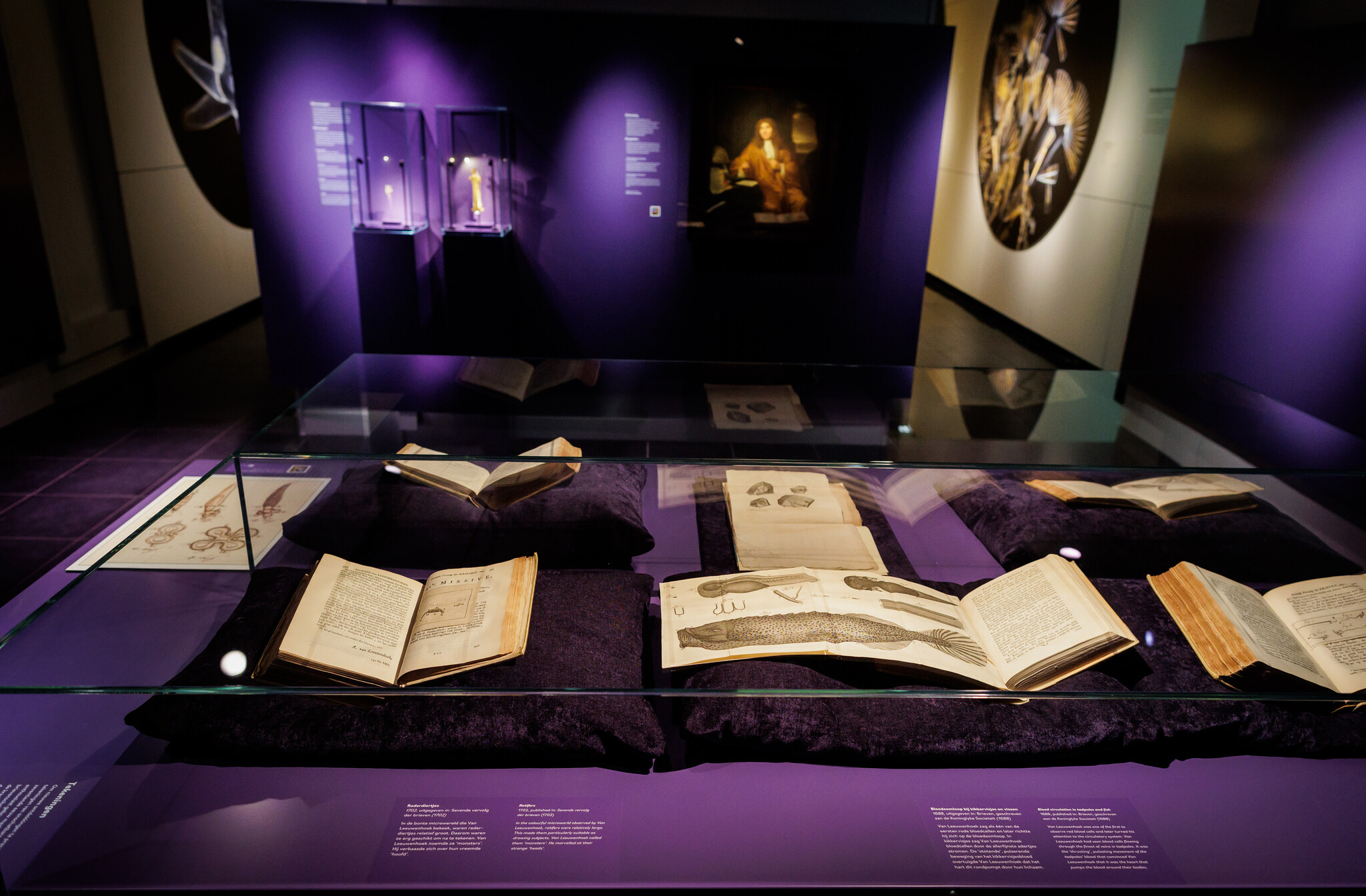 We would like to extend our gratitude to Rijksmuseum Boerhaave for the opportunity to collaborate on this fantastic exhibition and look forward to future projects. We remain committed to delivering high-quality products that meet our customers' needs and are proud that our glass bell jars have contributed to the success of this exhibition.
*source : indebuurt.nl/leiden/doen Photography credits: Fred Ernst (on behalf of Rijksmuseum Boerhaave)