Shops
From separate shop display cabinets to entire shop design: we make them all, both standard as well as customized.
We naturally deliver high quality only; After all, we manufacture the cabinets in our own workshop. However, we also think together with you. From space-saving solutions to user-friendliness : We take everything into account. We also realise that often we are the final piece in the planning. So we understand you are short on time.
Are you looking for a showcabinet? Request a quote or give us a call at: +31 (0)73 633 9133.
Shop cabinets
With a shop showcabinet, you can display your products while protecting them at the same time . In addition, a display cabinet offers a space-saving solution.
SDB Vitrinebouw supplies various types of shop showcabinets such as standing cabinets, sliding window frames, cabinets for shop systems, table- and counter showcabinets.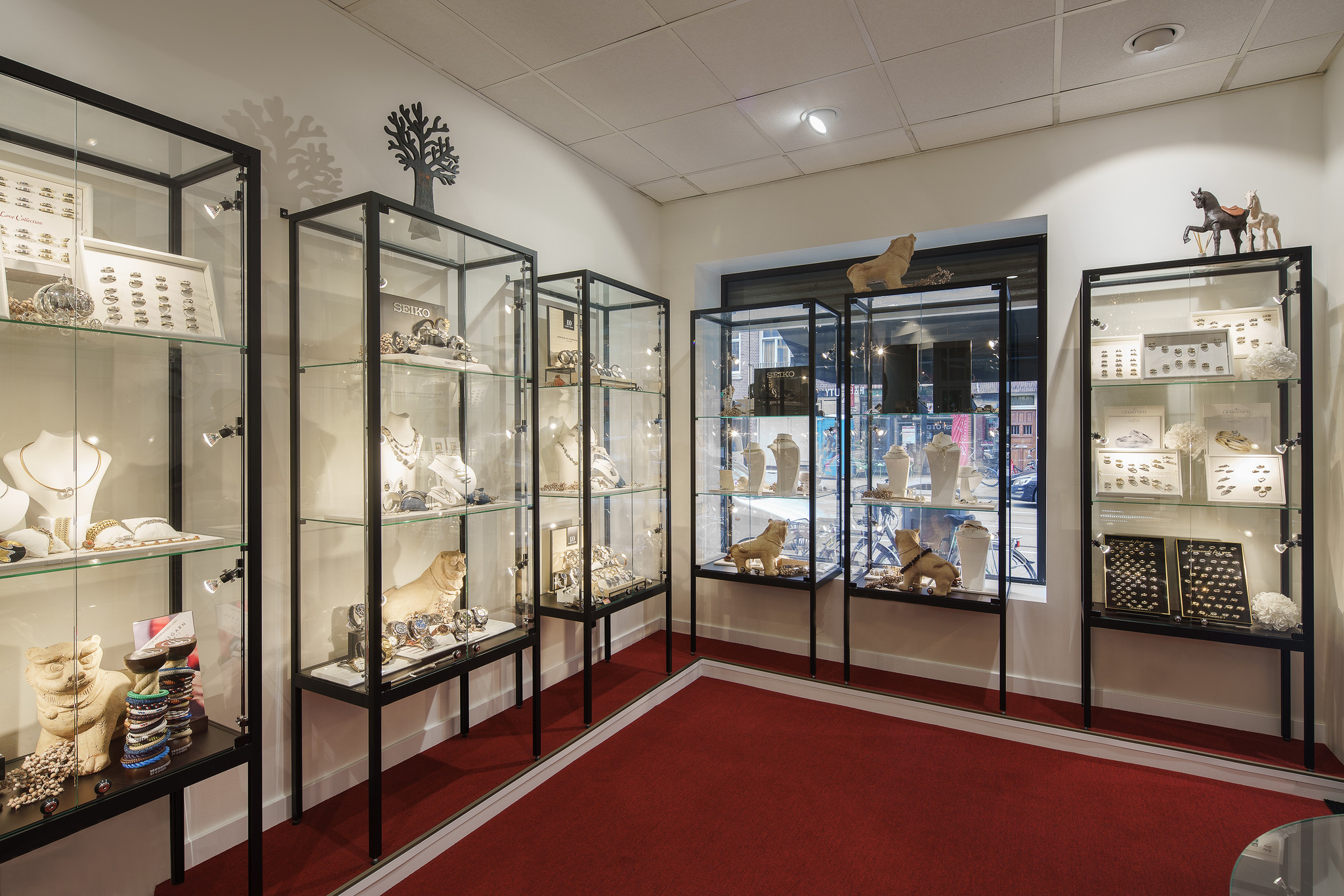 Standing cabinets
Standing cabinets are available in different shapes and sizes. They can be fitted with a rear back wall or can consist entirely out of glass. The rear back walls are available in mirror, woor or can consist of a slatwall.
Furthermore, we have standing showcabinets with base cabinets. You can store the remaining stock of your products in these base cabinets..
Table- and counter showcabinets
Due to the lower dimensions, table showcabinets ensure that you have an overview in your store.. A table display for example, is ideally placed in the middle of your store. Our counter display cabinets consist of cabinets with a storage cupboard underneath.. You can store your supplies and other materials there. A counter display is very suitable for promoting impulse purchases during the checkout.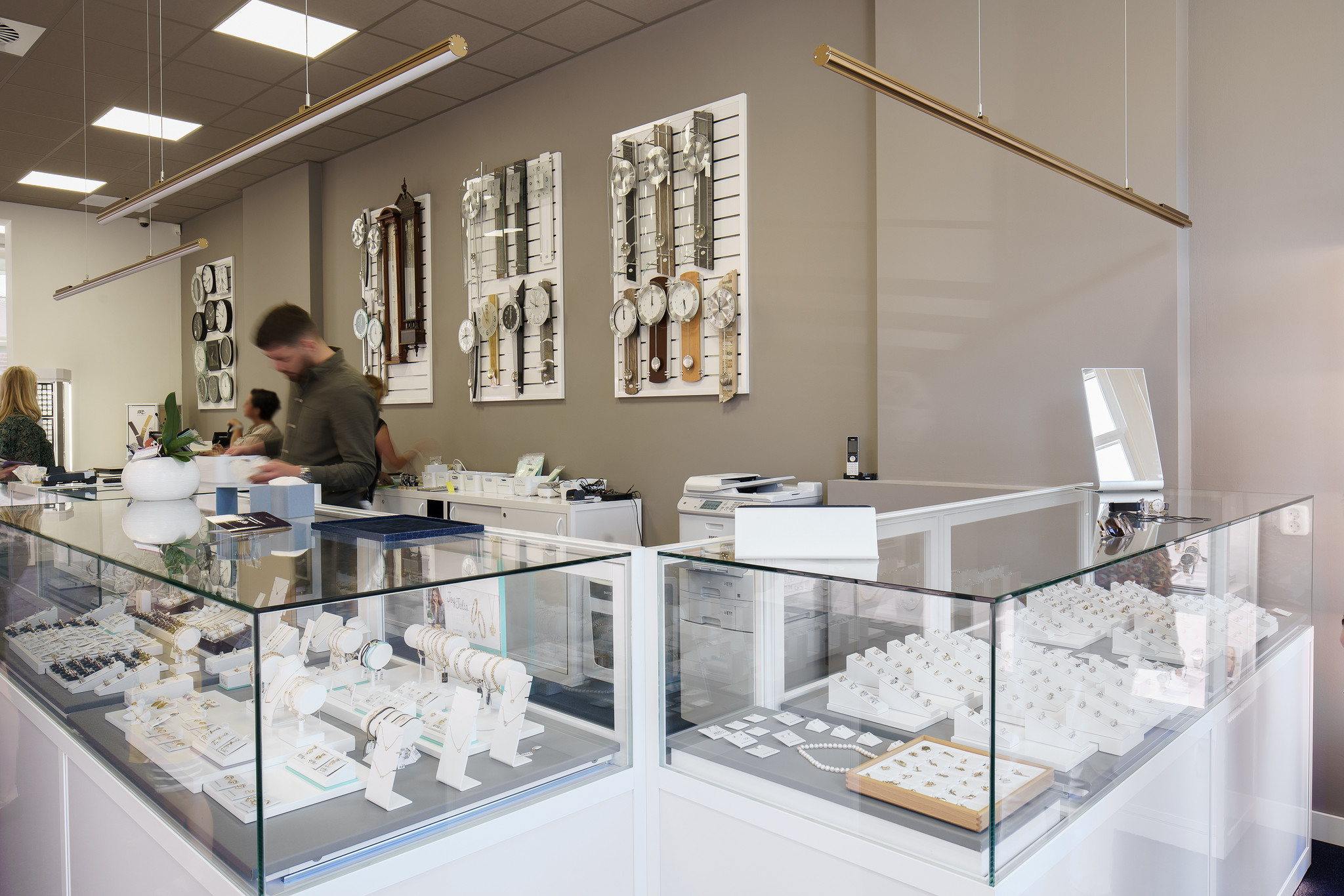 Removable shelf display cabinet for shop systems
VMany companies nowadays use "Tego" store systems or other shelving systems. These systems are equipped with handy mounting points for suspension hooks or even entire shelves to hang in. We have designed display cabinets especially for Tego systems. These are easy to install and are handy for displaying fragile and expensive products. In addition to the display cabinets, we also supply standing display cabinets for Tego systems.
Frame collection
Do you already have open display cabinets in which your products are displayed?? And do you want better protection? SDB Vitrinebouw also provides window frames in different sizes. These can be built into your current cabinets and equipped with a lock. This way your products are protected against dust and theft.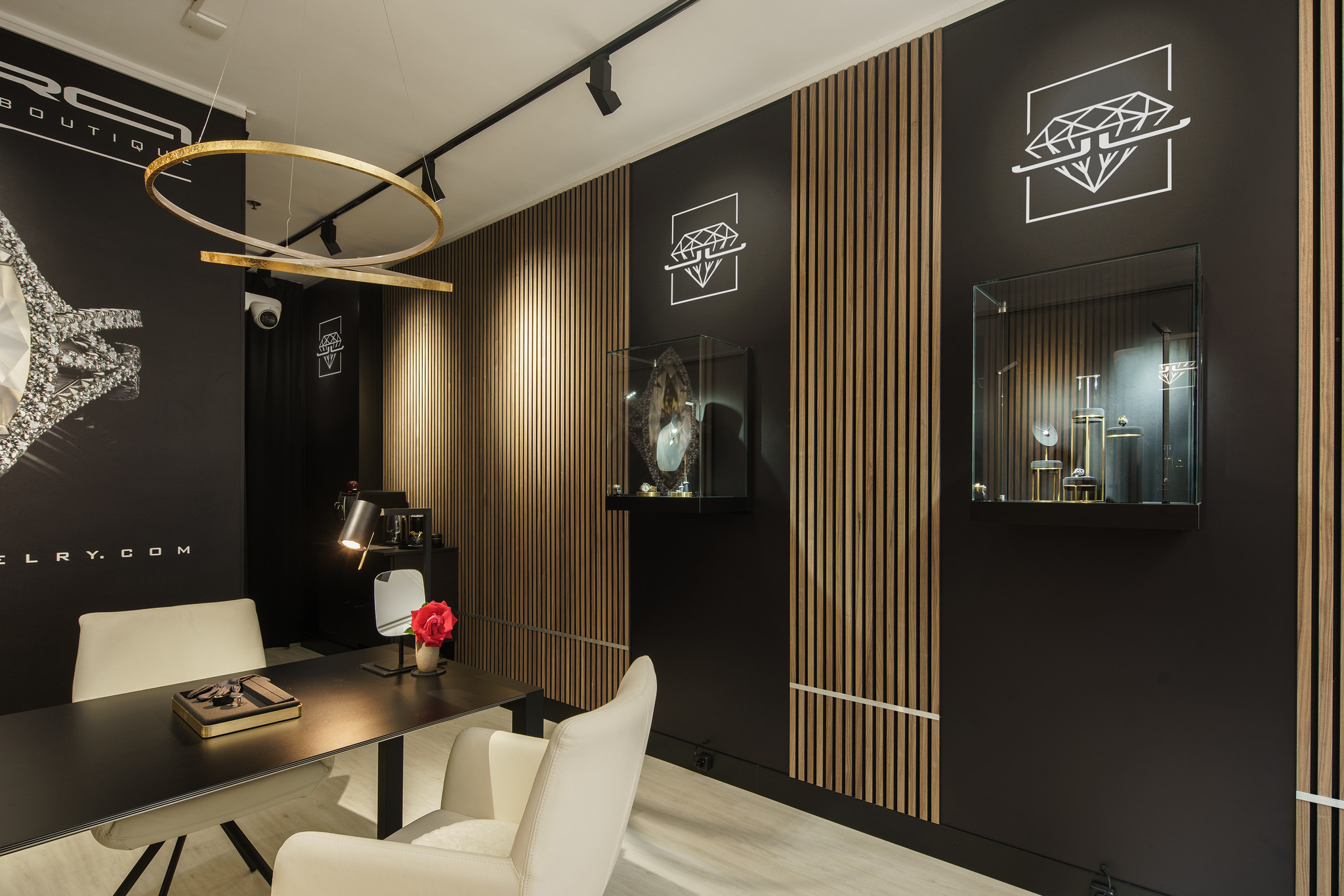 Showcabinets according to your wishes
Our shope showcabinets can be equipped with various options. For example, you can opt for LED spots in the ceiling, LED strips, or a magnetic rail with spots. In addition, the showcabinets can be equipped with castors, which make them easy to move.
You also have the option to choose from revolving – and sliding doors. You can always add extra shelves to display more products in a display cabinet.
All our display cabinets are equipped with tempered safety glass for optimum protection of your products. In addition, the sliding windows have carved handles in the glass and are equipped with a lock.
A customized showcabinet
In addition to an extensive selection of standard showcabinet and options, we also provide customized solutions. We understand that you have special requirements for your own products. Because we produce the cabinets ourselves, it is always possible to customize it. When customizing, we take your wishes and needs into account and we proactively think along for the best solution. From saving space to ease of use: We take everything into account. With fifty-five years of experience in the showcabinets building we do not shy away from any challenge.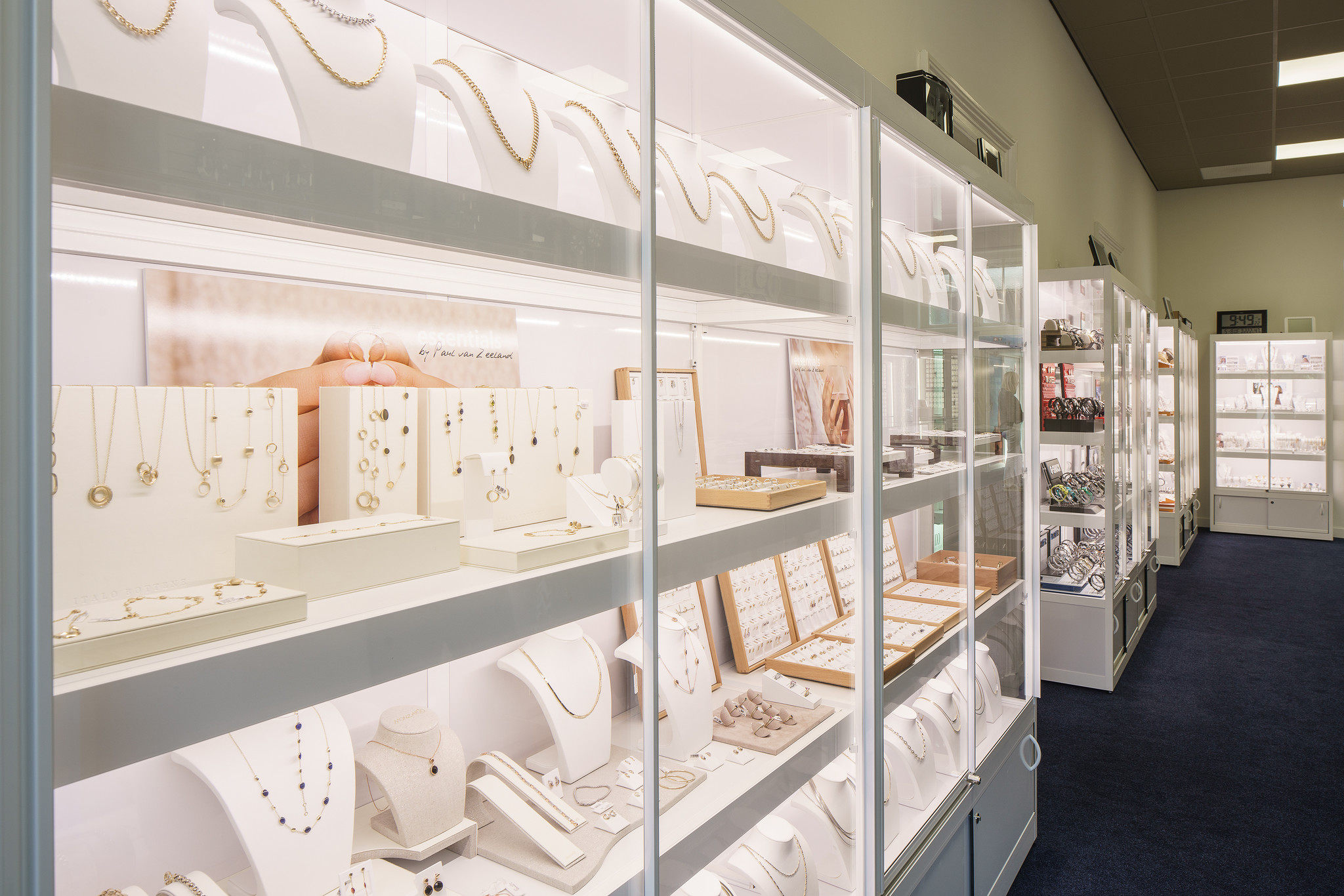 Contact us
Do you have questions about our cabinets or are you interested in our customized options? We are happy to assist you and answer your questions. Fill out the contact form or give us a call +31 (0)73 633 9133.
[service-content-banner]